Vietnam-Mongolia economic cooperation.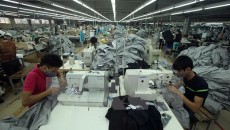 The chief negotiators of 11 Trans-Pacific Partnership (TPP) countries plan to meet in Hakone, the Japanese prefecture of Kanagawa, in mid-July to discuss the future of the free trade deal without the United States, Japanese news agency Kyodo reported.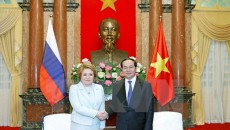 Vietnam always attaches importance to strengthening the Comprehensive Strategic Partnership with Russia on the basis of close friendship and enhancing effective and practical cooperation in all fields, President Tran Dai Quang told visiting Chairwoman of Russia's Federal Council Valentina Ivanovna Matvienko.