Workshop on starting job for Mekong and Cần Thơ
On June 30th, Vietnam Chamber for Commerce and Industry in Cần Thơ city coordinates with the city People's Committee to open workshop on "Measures for successful Start-up Job in Mekong Delta region and Cần Thơ city".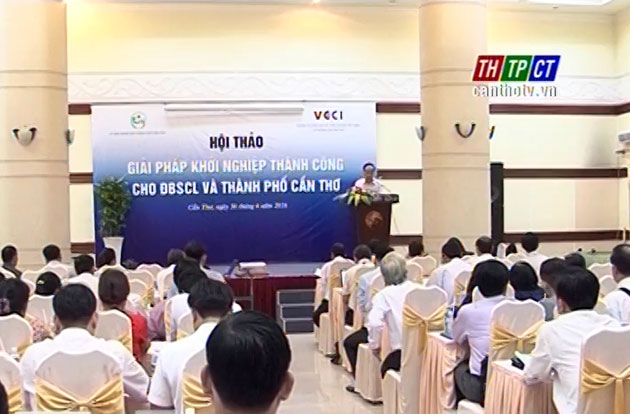 Attending the workshop – Mr. Nguyễn Thanh Dũng – Vice Chairman of the city People's Committee and nearly 100 delegates, represent leaders, agencies, sectors, enterprise assistance organizations, businesses in the region, and finance-economy experts.
Information at the workshop to concentrate on reality, introduction, policies, promote presently job starting-up activity. Delegates shared experiences about chance and challenges during starting-up job, how to contact fund source for business, especially addresses that businesses can support timely.
Through that help functional agencies, businesses have a specific view, more comprehensive to tectonics, build business assistant program effectively in coming time./.
Translated by Ngọc Dung