Vĩnh Thạnh Reviewed the 15-year Implementation of Directive No.13
The Steering Committee 138 of Vĩnh Thạnh district closed 15 years of implementing Directive No.13, dated October 11th 2001 of Minister of Public Security on "Enhancing public relations of people's police force".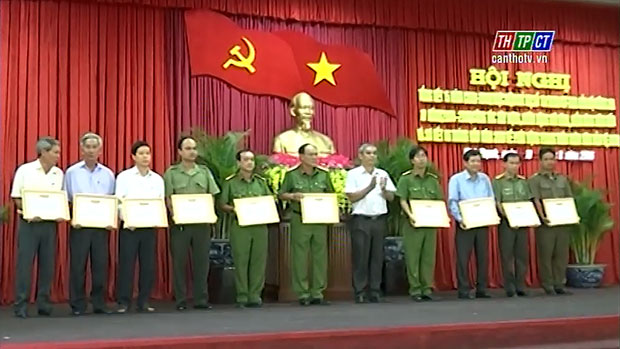 Collectives and individuals with the best achievements in implementing the directive No.13 were rewarded.
In the past 15 years, Vĩnh Thạnh district Policemen well carried out public relations. A lot of movements to prevent crimes, social evils or repayment in kind, social welfare were focused on.
On this occasion, 7 collectives and 15 individuals with best achievements in implementing Directive No.13 were rewarded./.
Công Nhân
Translated by Ngọc Dung