The Training on defense-security knowledge
More than 60 party members of subordinating party cells, party committees of the business bloc in the morning of July 5th attended the training course on national defense- security knowledge organised by the party committee of the business bloc.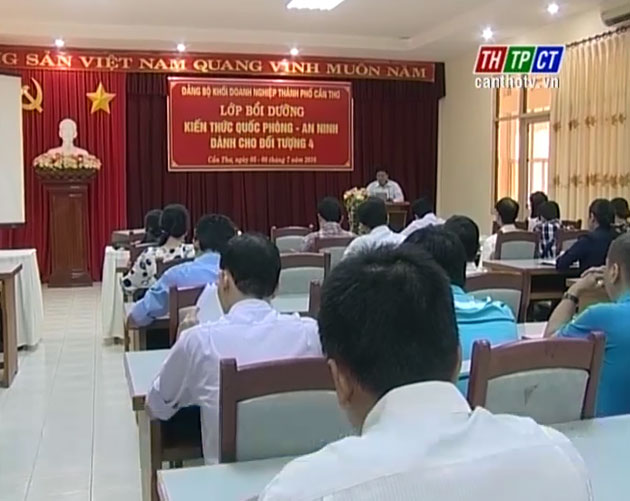 Within 4 days, learners research major subjects such as the Party's policies, the State's law on national defense and security; foreign affair activities, political – cultural – economic protection and the State's management on public order in new situation; the Party's policies and the State's law on ethnic and religion linked with the national defense and security, and etc.
Gained knowledge help the learners apply into real tasks, contribute to constructing national defense and people's security sustainably./.
Translated by Phương Đài