On August 2nd, Cần Thơ city Department of Agriculture and Rural Development opened a conference to review and evaluate implementing Circular no.45 and no.51 of the Ministry of Agriculture and contribute to draft of Resolution on assigning agencies to inspect and supervisize qualities of agricultural materials, rural running water, inspect and certify agriculture, fishery and forestry products under scale of management of the Agriculture and Rural Development sector in the city area.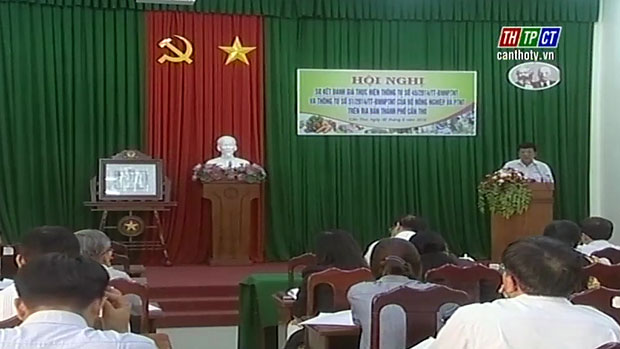 The Implementation of Circulars No.45 and 51 reviewed.
Mr. Đào Anh Dũng – Vice Chairman of the city People's Committee came to attend and direct the conference.
The circulars no.45 and 51 of the Agriculture and Rural Development ministry stipulate the inspection on food safety at marine products business units and at small and retail production units respectively which have been validating since early 2015.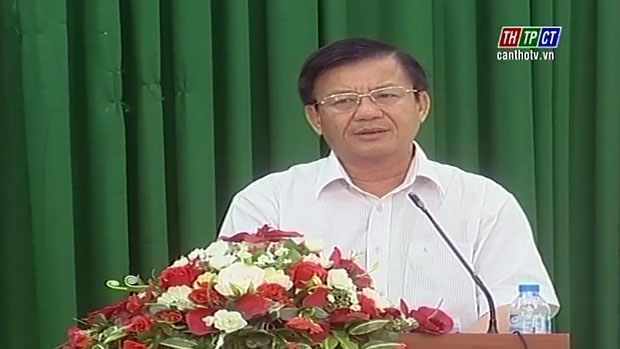 Mr. Đào Anh Dũng directed the conference.
Implementing these 2 circulars, Cần Thơ city has so far carried out inspecting, ranking and certifying for 918 out of 1,297 agricultural materials business production units, the balance, making up 29% have not been inspected.
The vice chairman suggested the agriculture and rural development department and districts enhance dissemination and tighten inspection, supervision on the 2 circulars so that as of late 2016, 100% of agricultural materials business- production units in Cần Thơ must be inspected, evaluated, ranked and certified./.
Translated by Xuân Trang