In the framework of Mekong delta green tourism week in 2015, in the evening on June 27th, the finale of Miss Mekong delta 2015 took place, with 30 candidates from Mekong delta provinces, cities and some other localities nation-wide.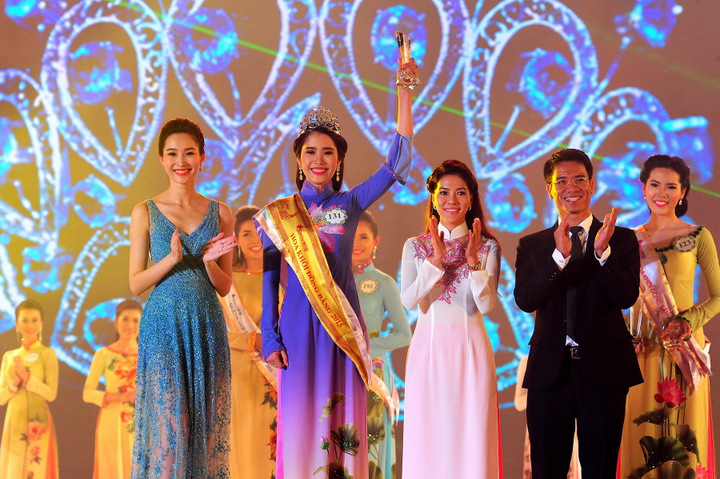 The contest was jointly organized by Sen Vang Company, Cantho city culture-sports and tourism department and Cantho city radio and television station.
At the end of the contest, candidate Nguyen Thi Le Nam Em (19 years old), from Tien Giang province, a student of the army culture-art University excellently won the crown and a prize worth 300 million VND. This candidate also won a minor prize: the beauty of talent.
The second winner was Nguyen Thi Truc Mai (20 years old) from Cantho city and the candidate from Binh Duong named Vương Thanh Tuyền (20 years old) won the 3rd prize. Additionally, the organization board awarded winners of many other minor prizes like the beauty of tourism, the beauty of responses, the beauty of áo dài, the beauty of skin and so on.
                                                          Translated by Thanh Dung