In the framework of MDEC Hậu Giang 2016, Conference on Mekong Delta – Active Integration and Development has just been opened in the morning on July 12th, at the hall of Hậu Giang province Public Security.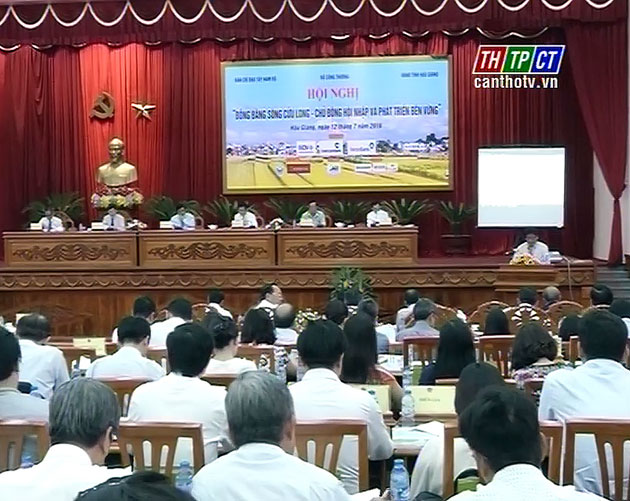 Deputy Prime Minister Vương Đình Huệ, more than 350 delegates, who are representatives of the Steering Committee for MDEC, ministries, agencies, Central unions, international organizations in Vietnam, leaders of Hà Nội city, Hồ Chí Minh city, provinces, cities in Mekong Delta, businesses, economic experts and institutes join in.
Mekong delta region is the land of strategic location on socio- economic development, security, defense assurance of the whole country.
With these special potentials, advantages, every year, Mekong delta region contributes more than 40% of agricultural production value of the entire country.
However, this advantage will face fierce competition on price and quality when trade agreements fully take effect.
With 22 speeches presented at the congress, attendants underlined that right now, the state should devise new incentives for enterprises to invest in the agricultural field, create comfortable conditions for the region to integrate, develop economy, particularly, to raise value of key products of the region.
Giving the conclusion speech at the congress, deputy prime minister Vương Đình Huệ highly valued opinions shared at the congress by scientists, delegates also stressed that ministries, sectors and locality must actively devise clear mechanism, enhance connection, boost investment attraction, especially in the field of agriculture, rural area so as to soon build Mekong delta region into the dynamic, rapid and sustainable development./.
Translated by Xuân Trang