On the 70th anniversary of Traditional Day of People's Police, in the morning June 3rd fire-police of Cantho city held typical conference on emulative movement for national security the 2010-2015 phase.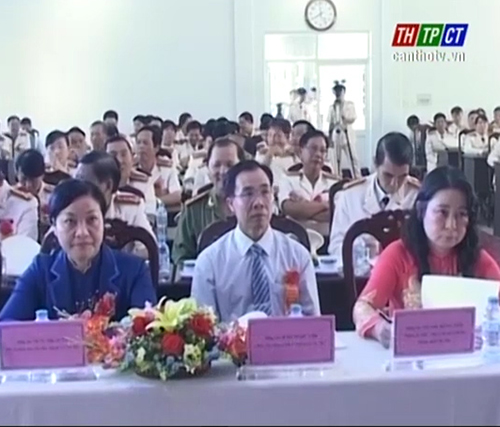 Implementing patriotic appeal emulation of president Ho Chi Minh, when it was founded, party committee, directorate of fire-police of the city paid attention to ideological politic educational task for every official, soldier to learn and follow 6 words of uncle Ho for people's police, 4 words of uncle Hồ taught fire-police and campaigns launched by Public Security Ministry….so, they aware well in implementing professional mission, administrative reform to create favourable conditions when people demand.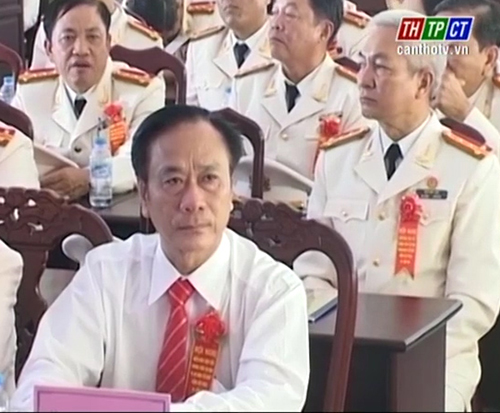 During 5 years, they conferred 2,000 certificates, which are enough safe condition about fire-fighting, design approval and fire-tools for nearly 1,000 units, organizations, nearly 400 training classes for over 23,000 fire-members.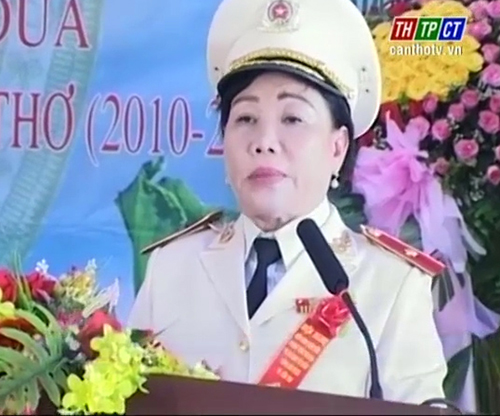 On behalf of fire-police, 1-star Tran Thi Ngoc Dep passed key missions in emulative movement in coming time. At the conference, many collectives and individuals receive good certificate of merit of Ministry of Public Security, Cantho city people's Committee and Fire-fighting Police of Cantho city that have best achievements in national security emulative movement.