Suicide bombing injures four people in Indonesia
A man carrying bombs attacked a priest in a church in North Sumatra province, Indonesia, on August 28, leaving four people injures.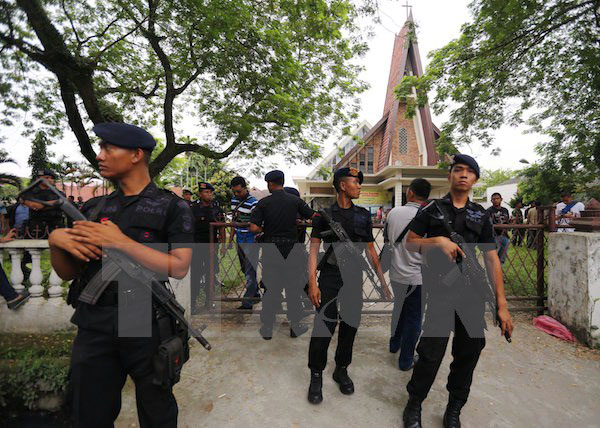 Police officers stand guard at the church after the attack (Photo: VNA)
According to a local TV, the bomber was stopped by two Christian followers so the bombs in his backpack failed to be exploded. The bomber immediately attacked the priest with his knife.
The attack injured the priests, the two Christian followers and the bombers.
The Police arrested the attacker and two his accomplices while two others escaped.
The suicide bombing is under investigation./.
VNA
Link:
http://en.vietnamplus.vn/suicide-bombing-injures-four-people-in-indonesia/98267.vnp