The 11 remaining countries of the Trans-Pacific Partnership (TPP) could decide to push ahead with the ratification of the agreement hoping that the US will change its mind and rejoin the deal, a Singaporean official has said.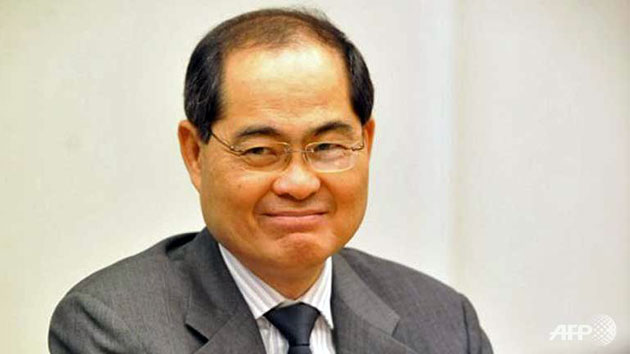 Minister of Trade and Industry Lim Hng Kiang (Source: AFP)
Speaking at Singapore's parliament on February 6, Minister of Trade and Industry Lim Hng Kiang said another choice is pursuing a TPP with 11 members.
However, each TPP partner will have to study the balance of benefits without the US's participation, and consider the value of an agreement among the remaining 11 partners, he stressed.
TPP negotiations concluded in October 2015. It is waiting for approval of member nations' parliaments.
If the original agreement, including the US, had come into force it would have been the largest regional trade agreement in history, covering 40 percent of the world economy.
The 11 remaining TPP members are Australia, Brunei, Canada, Chile, Japan, Malaysia, Mexico, New Zealand, Peru, Singapore, and Vietnam./.
VNA
Link:
http://en.vietnamplus.vn/singapore-continues-to-pin-hopes-in-tpp/106825.vnp