In the morning June 19th, the steering Board of the project "Mekong 1,000 program" held a review conference after 10 years of being implemented. Mr. Nguyen Quoc Viet – Deputy chief of the Steering Committee for Southwestern Region, representatives of Mekong delta region's provinces and candidates came for attendance.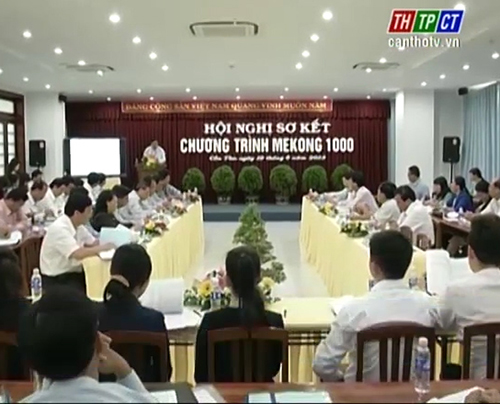 Mekong 1,000 program went on operation officially on October 31st 2005. Its aim is to train technical-science staffs with postgraduate education in foreign in order to impulse industrialization and modernization in Mekong delta. After 10 years, 552 candidates went abroad for training, capitalized over US$ 19,000, or 38.62% fund of the program. Now Cantho has finished the first project and turn to the second phase, Vinh Long, remaining other localities are continuing the implementation the first phase of the project.
At the meeting, many speeches of localities indicated that Mekong 1,000 program was very practical to localities in improving professional degree of staffs after training. They are arranged in suitable positions after returning to homeland.
Mr. Nguyen Quoc Viet said that although the project meets difficulties, closed connection between the steering board of the project, localities and candidates in last time that made it effective to promote human resources of Mekong delta.