Review Basic Construction in The First 7 Months
In the morning of August 26th, Cần Thơ city's People's Committee organized the conference to review the basic construction task in the 1st 7 months of the year, outline tasks for the last 5 months of 2016.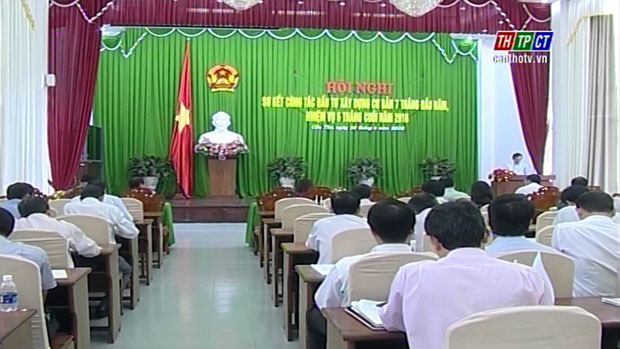 Review basic construction in the first 7 Months
Vice secretary of Cần Thơ city Party Committee – Chairman of Cần Thơ city People's Committee Võ Thành Thống came for attendance and gave instructions.
In the last 7 months, authorized levels of the city have decided to invest 44 projects at the total investment level of VND 3,141 billion.
The city has also instructed to search for supplementary capital sources for major projects.
As a result, projects like Children's hospital, Tuberculosis and Lung disease Hospital and 2 automobile routes to centers of 2 communes of Tân Thạnh and Trường Thắng of Thới Lai suburban district have been completed and put into operation.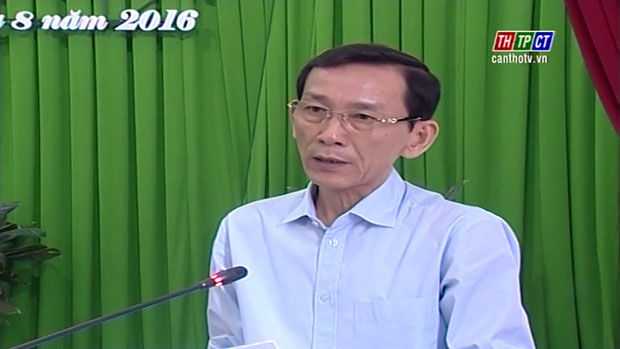 Mr. Võ Thành Thống gave instructions.
The Chairman highly valued results of the basic construction task of the city, pointed out shortcomings while noting departments, sectors and localities to focus on some major tasks for remaining months of the year./.
Văn Dũng – Minh Lam
Translated by Xuân Trang