Receiving the Delegation from Chachoengsao Province of Thailand
Vice chairman of the city people's committee Trương Quang Hoài Nam in the morning of June 29th had a working session with the delegation of Chachoengsao province of Thailand, led by vice mayor Decha Jaiya of Chachoengsao province.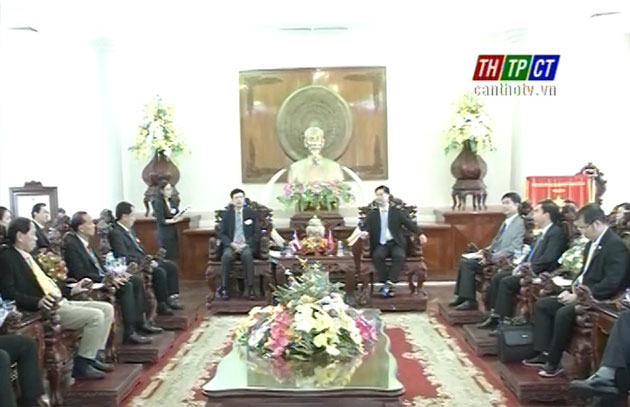 Delegation of Chochoengsao, Thailand visit and work in Cần Thơ city to find out socio-economy and tourism of the city in order to provide information for Thailand enterprises to trade and invest.
Highlight of the visit is to introduce program on Thailand's Commerce, especially potentials and strengths of Chochoengsao province.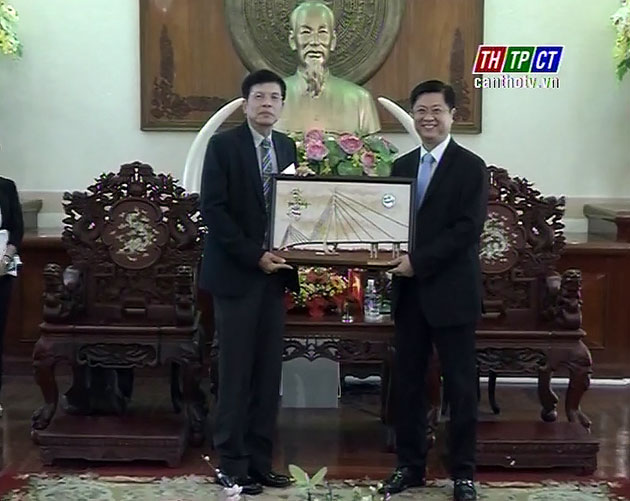 Mr. Decha Jaiya thanks for solemn reception of the city. He hopes Cần Thơ city and Chachoengsao province to exchange, cooperate, and share information in order to promote tourism.
On the occasion, Mr. Decha Jaiya gives invitation to leaders of Cần Thơ city and agencies, sectors to participate in Fair on Products of 5 provinces in the Central region of Thailand, which will take place in July in Bangkok and Workshop on Commerce Promotion in the fair's framework.
Mr. Trương Quang Hoài Nam shares that the city hopes to cooperate with Chachoengsao province in the tourism, educational development programs and agriculture.
Translated by Phương Đài