Phong Điền Party Committee reviewed tasks in the first 6 months of the year
The executive board of Phong Điền suburban district Party Committee has reviewed the implementation of tasks in the 1st half and mapped out tasks for the 2nd half of 2016.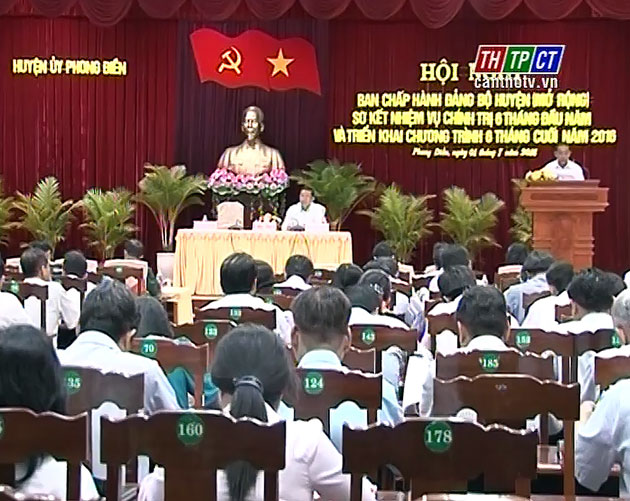 In the first half of the year, Phong Điền has admitted 130 new party members, representing 100% of the year's plan, bringing the total members up to 3,123, instructed to successfully organize the election of the 14th National Assembly and People's Councils at all levels for 2016-2021 term.
In addition, the suburban district party committee has managed economic development with results being gained as set plan, tourism sites have received around 478,860 visitors at revenue of more than VND 78 billion, industrial-handicraft value has reached nearly VND 290 billion, representing more than 53% of the plan…
Social security activities were also concerned, defense-security were upheld.
In the 2nd half of the year, Phong Điền suburban district party committee intensifies the political-ideological education, the dissemination of the resolution of the 12th national party congress, the collection of budget, disbursement of construction capital source, with focus on completing 2 more criteria for new rural building in Nhơn Nghĩa.
Translated by Xuân Trang