Ô Môn: Meeting on 15th Anniversary of Việt Nam Family
On June 28th, Ô Môn district organizes a meeting on the 15th anniversary of Việt Nam Family (June 28th 2001 – June 28th 2016).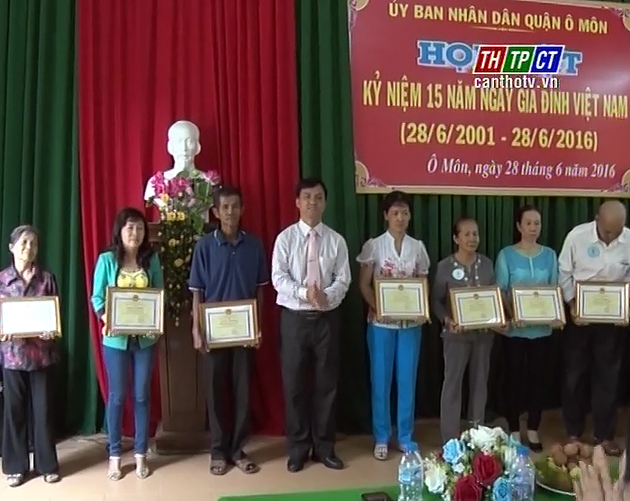 At the meeting, delegates review tradition of Việt Nam family and participate in cooking contest with the theme "Family meals full of love". 14 teams, 3 members each, from 7 wards compete in making and decorating Xèo cakes.
The first prize belongs to Trường Lạc ward. On this occasion, the district people's committee presents merit certificate to 49 typical cultural families.
Translated by Anh Vi