China is sparing no efforts to speed up artificial island construction, thus altering the geographic status quo and increasing tension in the East Sea.
On June 18, Moscow hosted the second International seminar on security and cooperation in the East Sea, actual problems and conflict resolution, attended by numerous internationally renowned scientists, Russian experts and senior leaders, along with representatives from Russian media agencies and authorities.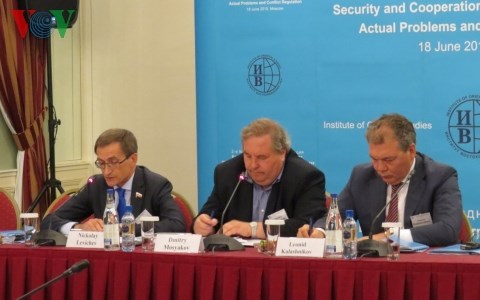 In his speech at the seminar, Prof. Dr of Science Dmitri Mosyakov – Acting Director of the Institute of Oriental Studies of the Russian Academy of Sciences deemed the theme and contents of the seminar very important and urgent as the situation in the East Sea remains tense and unstable, appearing the risks of military confrontation that could turn into one of the next hot spots in the world.
Professor Mosyakov said he hopes the seminar would provide recommendations for the settlement of current conflicts in the East Sea.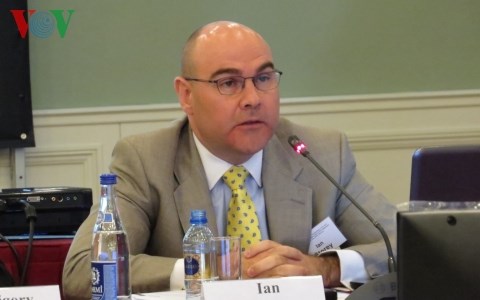 "The continued organization of such an international scientific conference on the East Sea is of highly important significance. Through this forum, researchers from countries not directly relating to the dispute could give objective assessments and appropriate recommendations to help the involved parties come to a certain concession acceptable for them and contribute to easing tension in Southeast Asia." Mosyakov added.
In his opening remarks, Professor Mosyakov also stated that the policy of China is one of the dispute causing factors in the East Sea as it has claimed 80 % of its territorial sovereignty in the East Sea.
However, China's territorial sovereignty claim is not recognized by any country in the world, he said, noting that sovereignty dispute in the East Sea should be resolved by peaceful means on the basis of respect for international law, especially the 1982 UN Convention on Law of the Sea (UNCLOS)1982 and reached agreements.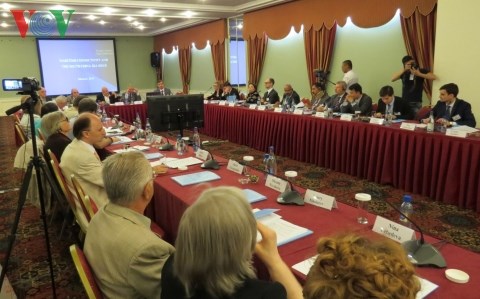 Under the agenda, the seminar covers four sessions: the situation in the East Sea from a geopolitical perspective; the situation in the East Sea and the risk of militarization and arms race in the region; Legal aspects and policies of non-regional forces in the East Sea; How to solve current disputes and prospects for peace and stability in Southeast Asia.
VOV