On October 16th in Cần Giuộc district, Long An Province, Prime Minister Nguyễn Xuân Phúc cut the inauguration ribbon for the Entrance and the Customer Care Center of 5 star Eco-City project.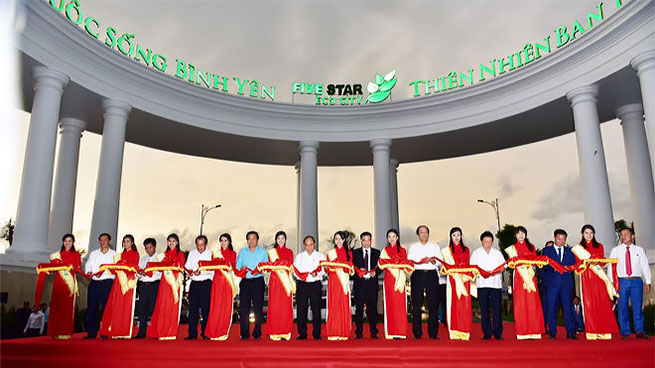 Inaugurating Ceremony for Entrance and Customer Service of the 5 Star Eco-city Project
This is one of many parts of the 5 star Eco-city project, invested by 5-star international group.
The project is located in the neighboring area of Bình Chánh district, 18km from the center of Hồ Chí Minh city.
Being surrounded by Vàm Cỏ river, with total area of 450 ha, the project is divided into 5 parts with all of conveniences such as schools, international-standard hospitals, restaurants, swimming pools and riverside gardens.
Stating at the inauguration, Mr. Nguyễn Xuân Phúc confirmed that the project will promote the urbanization of Long An province and contribute to the green development in Cần Giuộc area./.
Translated by Anh Vi