All the four Vietnamese students participating in the 47th International Chemistry Olympiad won prizes.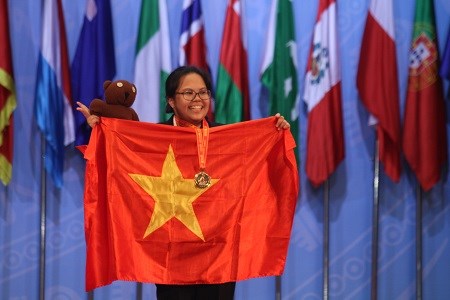 The Ministry of Education and Training (MoET) said on July 29 that the gold medal went to Dinh Tuan Hoang from Hanoi while two silver medals belonged to Pham Thai Ha from Hanoi and Tran Dinh Hieu from the northern province of Bac Ninh. Nguyen Thuy Hang from the northern province of Phu Tho clinched the bronze medal.
This year's competition, held in Azerbaijan on July 20-29, drew 294 contestants from 79 countries around the globe. The Vietnamese team ranked eighth in the number of medals, only after China, Russia, Japan, Germany, India, Romania, and Taiwan.
The MoET will hold a ceremony on July 31 to welcome the medalists at Noi Bai International airport.