Former Students Get Together
In the evening on July 30th Cần Thơ city, former students of course 3, the Central Union School get together on the 39th anniversary (1977-2016).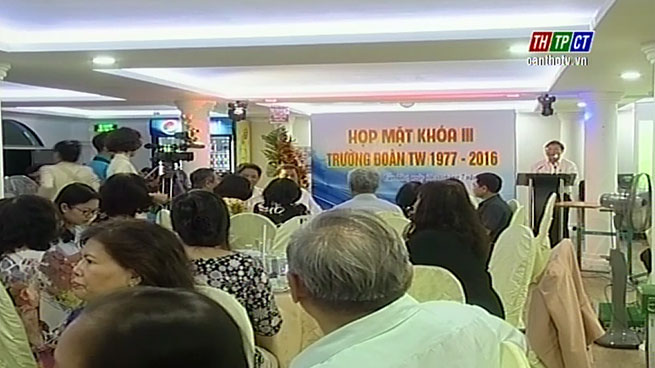 Former students get together.
Mr. Phạm Văn Hiểu – Standing vice secretary of Cần Thơ city Party Committee, chairman and Ms. Vũ Thị Cánh – Vice chairwoman of Cần Thơ city People's Council came for attendance.
The school of central Union has trained generations of key officials for union tasks and youth movements, contributed greatly into national development.
To present, former students of the course 3 have already held 14 meetings in different provinces in order to review memories, share experiences as well as encourage each other to strive for jobs and life.
At the meeting, Mr. Phạm Văn Hiểu highly valued the liaison board through periods and hoped this tradition to be continued in order to create conditions for former students to meet and exchange./.
Translated by Ngọc Dung