Fire practice at Trường Hải cars Company
Fire-fighting policemen of Cái Răng district have just practiced fire measure at Trường Hải cars Company. The situation is in putative caused by employees.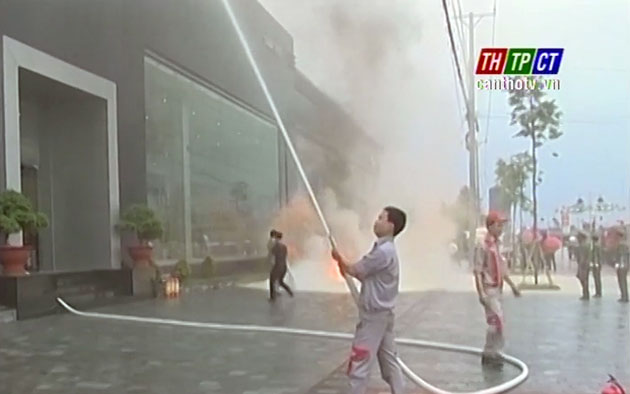 They are careless in fire, 5 people are stranded in dangerous areas. After discovering fire, they alarm, inform to functional forces to prevent the fire.
According to fire steering committee, the fire practice has completed by plan. But, the fire team need to practise frequently and coordination with concerned sectors to deal the case timely.
Phương Ánh – Minh Lam
Translated by Ngọc Dung