Deputy Minister Phạm Dũng Offered Regards and Gifts on War Invalids, War Martyrs' Anniversary
On the occasion of the 69th anniversary of war martyrs, invalids (July 27th 1947- July 27th 2016) at Cần Thơ city's Public Security, representing the Public Security Ministry, senior lieutenant-general, Deputy Minister of Public Security Phạm Dũng presented meaningful gifts to pay honour to Vietnamese heroic mothers, war invalids, relatives of public security war martyrs and policy-classified families.
Deputy minister Phạm Dũng offered warm regards to VNese heroic mothers and children of war martyrs in Cần Thơ city, underlining that this is a practical action to show endless gratitude towards heroes, war martyrs for their noble sacrifices and great merits to the fight for national independence as well as in the period of building and safeguarding the fatherland.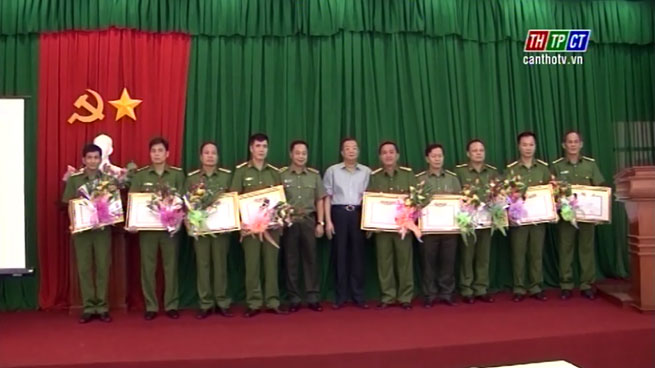 On the same day, deputy minister Phạm Dũng also offered gifts to typical delegates of the people's public security force and visited the family of lieutenant- general Nguyễn Xuân Xinh- former vice chief of the administration no.5 under the public security and colonel Lê Việt Hùng- former vice director of Cần Thơ city's public security./.
Translated by Xuân Trang