Vietnamese and foreign cakes will be displayed in a cake festival held in Can Tho city, said director of the Can Tho Trade, Investment Promotion and Exhibition Center Nguyen Khanh Tung.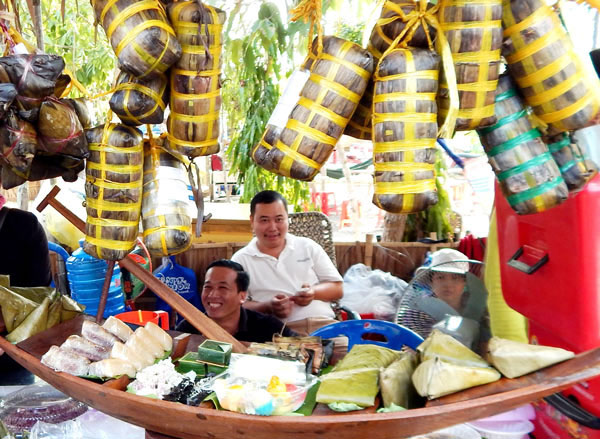 A traditional cake booth at the last year festival (Photo: SGGP).
The festival will be open in Ninh Kieu District from April 5 to 9.
There will be over 100 different traditional cakes in the event including new 23 local and alien cakes.
Of 250 booths in the festival, 15 booths will display French, Japanese, Korean, Indian, Malaysian, Thai and Cambodian cakes.
In the frame of the festival, it also exhibit equipment to make traditional cakes in the old time and in the modern time.
Visitors will have chance to see people making cakes and fold games and "Don ca tai tu" (southern amateur folk music)./.
By Phan Thi – translated by Uyen Phuong (SGGP)
Link: