Cờ Đỏ: Meeting on 15th Anniversary of Việt Nam Family
On June 28th, Cờ Đỏ district also held a meeting on the 15th anniversary of Việt Nam Family Founding.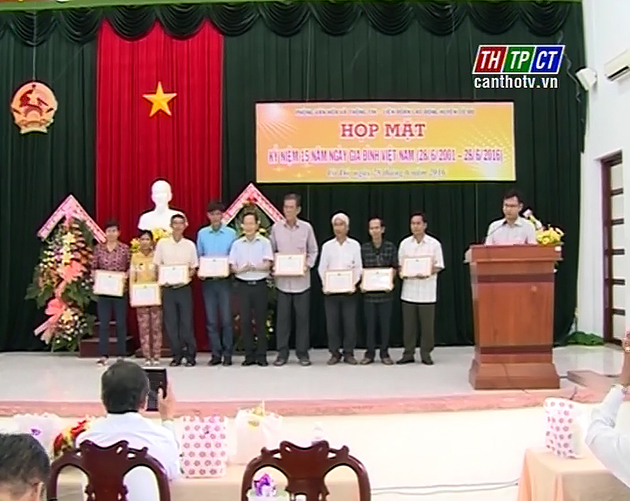 On this occasion, every family self-review many jobs that they have done as well as orientations to build family day by day civilization and advancement and modern.
At the same time improve responsibilities of leaders at all levels, sectors, unions in warm, equal and advanced family building.
Translated by Ngọc Dung