After 6 weeks of learning, the IBA Mekong program 2016 was closed in the afternoon on August 14th.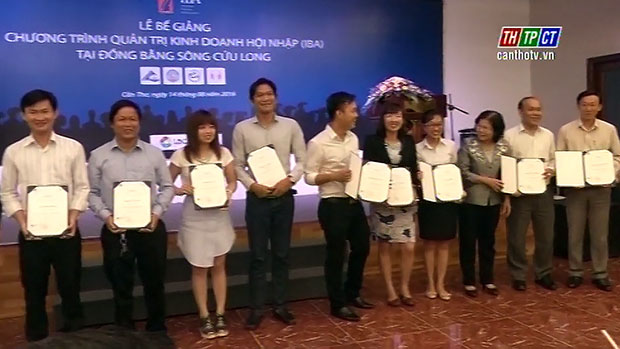 Closing Ceremony of IBA Mekong 2016 Program.
IBA Mekong training program is designed privately for businesses and leaders of An Giang, Bến Tre, Cần Thơ and Đồng Tháp provinces by GIBC and Marketing international business department, Hồ Chí Minh Economic University.
The course focused on 4 parts: Vietnam's economy in integration phase, management ability, development of business, new leader's thought and strategic building in business.
After the course, 42 learners were granted certificates./.
Thanh Các – Minh Tâm
Translated by Ngọc Dung