The fifth southern traditional cake festival will be celebrated in the Mekong city of Can Tho from April 15 to 19 next year to also mark the Mekong Delta Tourism Week and National Tourism Year.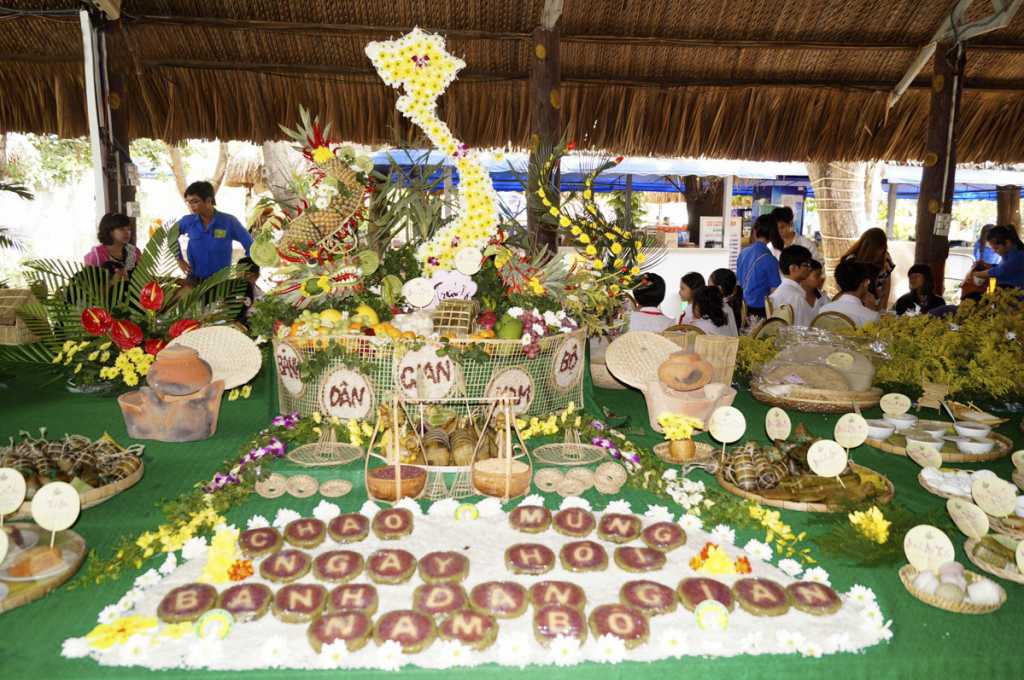 The festival will seek to introduce visitors to the region's traditional cakes like banh tet, a cylindrical glutinous rice cake filled with green bean paste and pork fat; banh u, a small, pyramidal glutinous rice cake; banh tet la cam, a cylindrical violet glutinous rice cake; banh xeo, a rice pancake with shrimp; and banh bo dua, a coconut-flavoured sponge cake.
The fourth festival, held from April 27 to May 1 this year, saw more than 100 types of cakes and 50 specialty dishes on display, and attracted 160,000 visitors.