The southernmost province of Ca Mau's committee for flood and storm control stepped up its actions to effectively respond to floods and storms in 2015, which are expected to be complicated.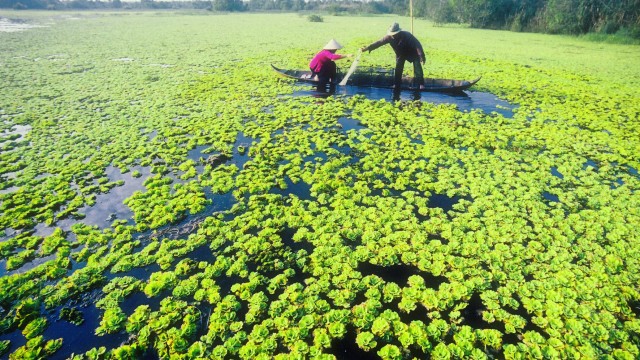 The committee divided the province into five geographical areas and assigned members to be in charge of tasks in each area, which include preparing shelters and evacuation schemes and search and rescue operations.
Around 18,635 households with a total of 85,399 people will be evacuated in case of serious storm.
During the remaining months of the year – the peak months of the stormy season – the province has asked districts to increase publicity communication campaigns to equip people with measures to respond to disasters and raise awareness, responsibility and preparedness of the community.
According to the provincial People's Committee's statistics, landslides and storms destroyed 70 houses, blew the roofs off 177 others and sunk 10 fishing boats, causing 8 billion VND (366,000 USD) in damage to the province during the first six months of the year.
In June alone, landslides and storms destroyed 21 houses and blew roofs off 35 houses, causing a loss of 1.3 billion VND (59,588 USD).
Vietnamplus/VNA