Agro-forestry-fishery export value increases
The export value of agricultural, forestry and fishery products is estimated to see a year-on-year increase of 1.4 percent to 4.3 billion USD in the first two months of 2017.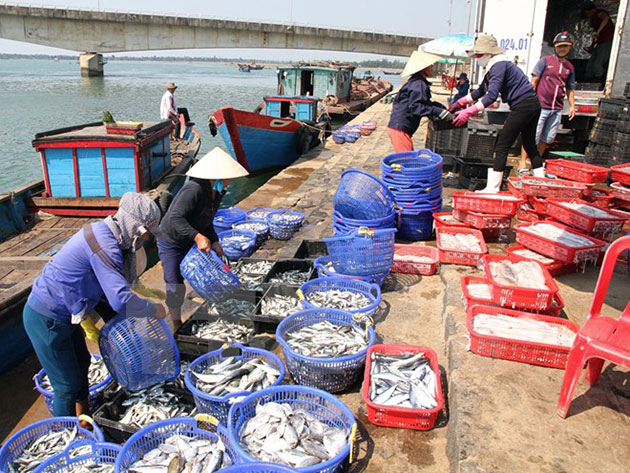 illustrative image (Source: VNA)
The value in February alone is estimated at 1.9 billion USD, according to the Ministry of Agriculture and Rural Development.
Major farm products saw a year-on-year increase of 8.8 percent to 2.4 billion USD thanks mostly to a surge in coffee export, while seafood export value hit 844 million USD, down 3.1 percent from the same period last year.
Meanwhile, the forestry industry saw a slight increase of 0.3 percent in export value to 993 million USD in February.
In the first two months, coffee exports decreased by 7.3 percent in volume to 273,000 tonnes but went up 22.3 percent in value to 616 million USD compared with the same period last year.
Rice exports plummeted in both volume and value. Shipments dropped by 17.2 percent in volume to 799,000 tonnes and by 40.6 percent in value to 248 million USD against the same period last year.
Similar drops were witnessed in other farming products, such as tea, cashew nuts, pepper; falling 6.9 percent, 12 percent, and 36.3 percent, respectively in export value; and 1.4 percent, 26.2 percent, and 19.8 percent, respectively in volume./.
VNA
Link:
http://en.vietnamplus.vn/agroforestryfishery-export-value-increases/107919.vnp