A working session with Cantho city Planning and Investment department
On May 29th, the supervision group of Cantho city party committee headed by permanent member- vice chairman of the city's people's council Nguyen Thanh Son had a working session with leaders of Cantho city's Planning and Investment department on using capital earmarked from lottery ticket in the educational and medical domains in the city.
The report from the Planning and Investment department showed that in 2015, capital distribution plan from the lottery ticket for the 2 sectors is VNĐ 741 billion. Leaders of the Planning and Investment department also proposed the group 2 contents including more capital distribution for new rural building in 2016- 2020 phase and more inspection, supervision in using capital from lottery ticket.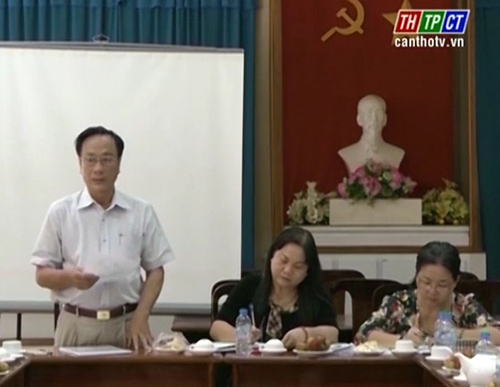 Vice chairman of Can Thơ city people's council Nguyễn Thanh Sơn acknowledged proposals made by the department while reminding the department actively urge the units to formulate sustaining investment plan, enhance administrative renovation so that the capital source from lottery ticket can be used in effective manner.
Translated by Xuan Trang