A launch "Action month for Children"
In the morning May 30th at Luu Huu Phuoc park, Department of Labour and Social invalids affairs in coordination with HCM communist Youth Union of Cantho city launch "Action month for children", titled "Listening to children's words" and good group rites, city level. Mr Pham Gia Tuc Vice secretary of Cantho city party Committee, Mr Le Van Tam – Standing vice chairman of Cantho city people's Committee, leaders of agencies, unions and 1,000 pioneers, students from 9 districts came to attend.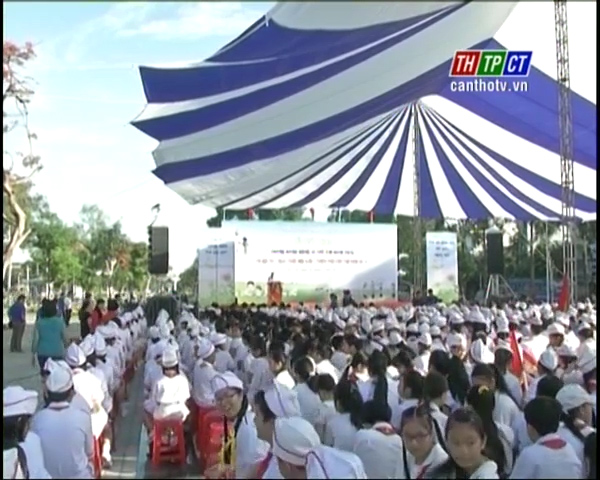 On behalf of city's leadership, Mr. Le Van Tam suggests in the month of action for children this year, departments, sectors, unions and districts need to enhance educational information communication task in community; strength combination among sectors, ethical education, lifestyle, skills for children linking with building family-school and society environment, active to mobilize and build social welfare works and healthy activities for children on summer.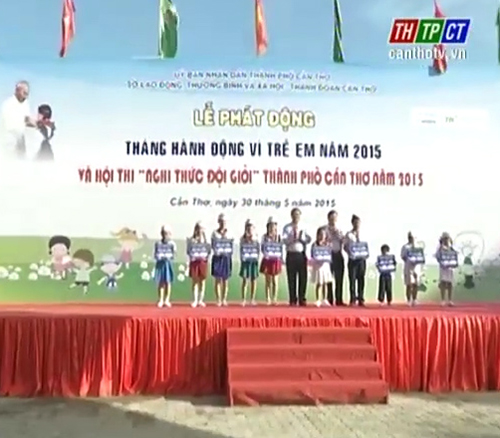 On this launch, 40 scholarships VND one million offer to disadvantage children, who are poor, ethnic children study well.
This occasion, union of Cantho city and Department of training and education of the city held "Good group rite" contest, city level. 18 primary and secondary teams from 9 districts in the area joined to compete songs performance about pioneers of HCM and rites.
Translated by Ngoc Dung