The Overseas Labour Management Department has unveiled a new program for Vietnamese household and onshore fishermen professionals to work as temporary guest workers in Taiwan.
"The new rules strengthen protections for the workers and also spur recruitment of Vietnamese for such jobs," said Nguyen Ngoc Quynh, head of the Overseas Labour Management Department.
The new scheme is the latest move to revamp the temporary guest worker program between Vietnam and Taiwan and comes after 10 years of protracted negotiations, said Quynh.
The changes will take effect July 1 and have been hailed by advocates for guest workers who said they would make it more difficult for businesses to exploit vulnerable workers.
Currently, more than 160,000 Vietnamese temporary workers are employed in other professions such as manufacturing and the medical fields throughout the island of Taiwan.
The Taiwan government stopped the household and onshore fishermen guest worker programs in 2004 following substantial noncompliance with the rules by Vietnamese workers.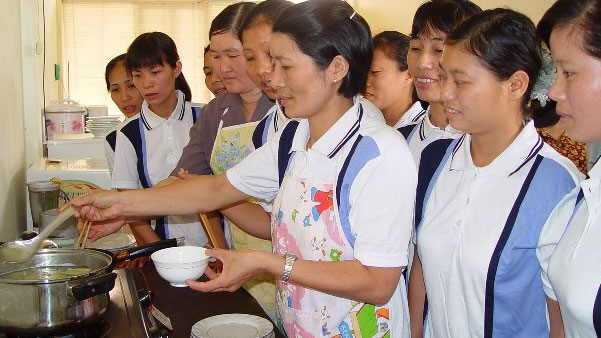 Under the revised rules, the department will impose fines on both workers and businesses for failing to comply and step up monitoring and inspections of labour export businesses.
Quynh said the department will also put in place better controls to more closely coordinate with Taiwanese governmental agencies and employers to manage workers.
Overall the new rules are a giant step forward, said Quynh as the program will provide workers with an increased awareness of the laws, customs, language, working and lifestyles of Taiwan.
Under the revised program, a housemaid will pay US$2,036 (VND44 million) for a three-year work permit fee excluding a deposit, with the minimum annual salary set at US$6,000 (VND144 million) per annum.
Meanwhile an onshore fisherman will pay US$1,550 for a three-year permit, excluding a deposit, to receive a salary of at least VND156 million annually.
VOV