On August 24th, the Party Committee of Cần Thơ city Public Security opened a course to improve professional skills on Party building organization 2016 for nearly 200 officials, who are Secretaries of Party cells and Party members at grassroots levels, directly placed under Cần Thơ city Public Security's Party Committee.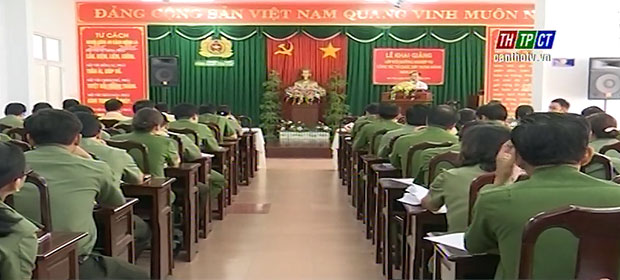 Training on Party building and organizing task.
Colonel Nguyễn Văn Thuận – Member of the city Party Committee, Vice Secretary of the Public Security's Party Committee, who is also Director of Cần Thơ city Public Security attended the opening ceremony.
Within 1 day, speakers informed trainees of basic contents such as some issues of party member tasks and management skill, basic issues of the 12th party statutes, measures to build strong and transparent grassroots party organizations and tasks of internal politics protection.
These are necessary knowledge for Secretaries to strengthen party organization, increase leadership and fighting competence for the organization./.
Công Trình
Translated by Anh Vi