Training on Front Affairs Tasks
In the morning on August 1st, Standing Committee of Cần Thơ city's Vietnam Fatherland Front opened the 2nd course on training professional tasks of the Front.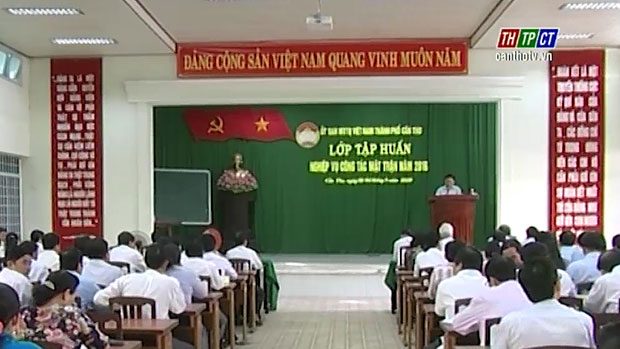 Training on Vietnam Fatherland Front affairs tasks.
Within 4 days, 105 learners, who are officials of Standing Committee of Vietnam Fatherland Front in Cần Thơ city, districts, Chairmen and Vice Chairmen of the Fatherland Front Committees at 85 communes, wards and towns in the city area learn 10 major subjects, including Strategy on national solidarity of the Party at present; Implementing Law on Fatherland Front 2015; regulations on rights and responsibilities of the Vietnam Fatherland Front Committee on supervision and Social counter – argument, supervisory contents in 2016 and following years; mobilization on "national solidarity on new rural and civilized urban construction"; so on and so forth./.
Translated by Phương Đài