The emulative movement « For national security » in 2014 within Group 11 reviewed
The review congress of the movement for the security of the fatherland in 2014 of the emulation cluster no.11 including the Public Securities of 8 provinces, cities like Cần Thơ, HN, Hải Phòng, HCM, Đà nẵng, Vĩnh Phúc, Bình Dương and Đồng Nai took place in Cần Thơ city in the morning on Nov. 5th. Present at the congress were leaders of the force building general administration, the fire police administration, Mr. Trần Quốc Trung- vice secretary of the city party committee.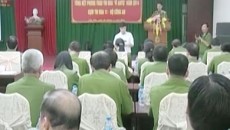 In 2014, besides giving consultancy to the people's committees of provinces and cities in the group in issuing many documents for strengthening fire prevention-fighting, organizing many peak phases for fire prevention-fighting on special occasions, the fire departments of localities have set up nearly 1,000 teams of grass-root firemen, with 10,000 members, organized abut 15,000 sessions of propaganda and given professional training to over 200,000 persons,…
From early year to now, 642 fires have happened in provinces and cities belonging to the group, killing 40 persons, injuring 60 persons and damaging properties worth over 135 billion VND.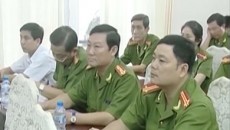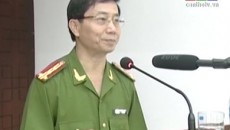 In comparison with the same period last year, the number of fires has reduced, but the damage to human has increased. The conference collected some suggestions for minimizing fires and difficulties in implementing emulative regulations and lessons drawn from this task.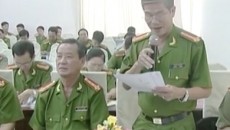 Mr. Trần Quốc Trung, Secretary of Cần Thơ city party committee expected that the fire department of Cần Thơ city continues cooperating with other units in the group to build up the movement "The whole people with fire prevention-fighting", make forces stronger and enhance methods for controlling fire-explosion in coming time.
By Thanh Dung