Philippine insurgents kidnap German citizen
Gunmen from the Islamic insurgent group Abu Sayyaf on November 6 attacked a yacht in Sabahz of Malaysia, kidnapping a German man and killing his girlfriend.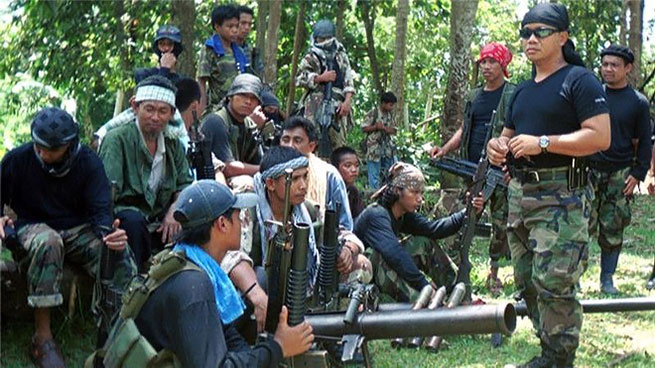 Abu Sayyaf militants (Photo: AP)
According to Major Filemon Tan, spokesperson of the Philippine army, an Abu Sayyaf leader claimed the responsibility for the abduction of Juegen Kantner and the murder of his girlfriend when they were on the yacht.
Tan further said that the woman was likely to manage to run away so kidnappers killed her. The yacht was last seen in the waters near Tambisan Island last week.
At present, the Philippine army is investigating Abu Sayyaf's statement.
The Abu Sayyaf group specialises in kidnapping for ransom. It has earned many millions of dollars by kidnapping foreigners and beheaded many of them when ransom demands were not met./.
VNA
Link:
http://en.vietnamplus.vn/philippine-insurgents-kidnap-german-citizen/102037.vnp