European giant Manchester City will play a friendly match with the national football team on July 27 at the Hanoi's My Dinh National Stadium.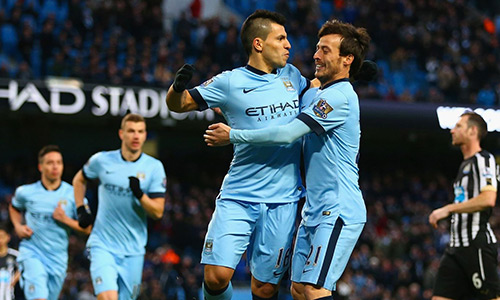 According to Do Quang Hien, chairman of the board of directors of SHB Bank, a partner of Manchester City, the two sides have basically agreed with each other on organising the game. A contract on the match is expected to arrive in Vietnam on June 22.
The representatives of SHB Bank and Vietnam Football Federation will hold a discussion before signing it.
Hien refused to reveal the fee for Manchester City's visit but confirmed, "it is big and we have to mobilise sponsorships from other enterprises and firms, apart from selling tickets."
Manchester City who have pledged to bring their top players such as Sergio Aguero, Vincent Kompany, Yaya Toure, and David Silva will be the second club from England to land in Vietnam, after Arsenal who came two years ago.
Manchester City also plan to establish a football academy here in the future.