After 15-day examination, the organizers of the 7th contest on Cần Thơ city Radio and Television Works 2016 has just closed and awarded prizes for winners in the evening on October 30th.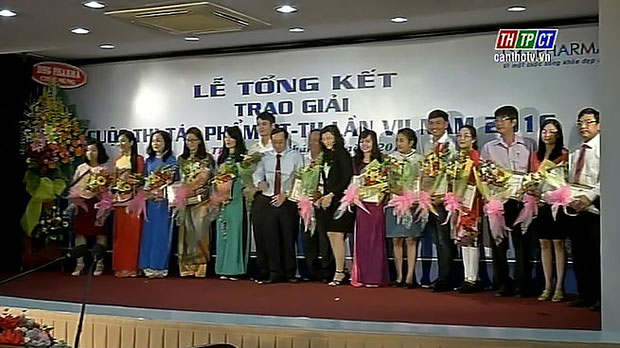 Closing the 7th Radio-television Works Contest.
Mr. Phạm Văn Hiểu – Standing Vice Secretary of Cần Thơ city Party Committee – Chairman of the city People's Council, Mr. Lê Văn Tâm – Standing Vice Chairman of the city People's Committee and permanent members of the city Party Committee attended the ceremony .
This year, there were 171 works in participation of 130 authors and author groups, who are reporters and editors of Cần Thơ city Radio and Television Station, radio stations in districts, sectors and agencies throughout the city.
After the short-list and final rounds, the organizers selected 71 best works for different awards, with 2 groups of awards, including one group for reporters and editors from radio stations in districts and sectors and the other for reporters and editors of Cần Thơ city radio and television station.
The contest is not only a professional activity but also creates a playground for journalists to improve their professional skills.
With the sponsor of Hậu Giang Pharmaceutical Joint-Stock Company, the scale of the contest has been expanded year by year and the quality of works in participation has been improved, vividly reflecting current affairs as well as hot issues around Cần Thơ city and Mekong Delta./.
Đồng Khởi – Hoàng Nghĩa
Translated by Phương Đài