The Argentina's Resumen Latinoamericano newspaper on June 12 published an article written by Professor Guillermo Perez Cena from the Siglo 21 Business University on the beauty of Vietnam 's landscape and people.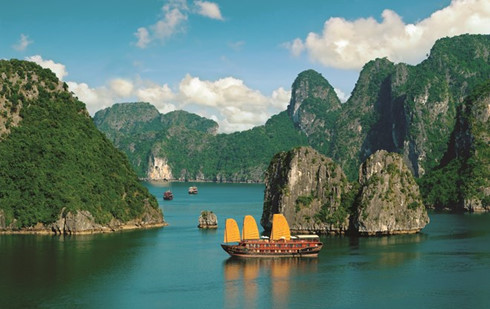 In the article entitled "An Argentinean look at Vietnam ", Guillermo Perez shared his impressions about the Southeast Asian country's beauty and changes after a recent trip to the country.
The article depicted an image of a dynamic and lively Vietnam which is immersed in the flow of international integration and a diverse culture developed by the country's 54 ethnic groups.
He marveled at Vietnam 's beautiful landscapes, including the terraced rice fields in the northern mountainous region, the world heritage site Ha Long Bay and white beaches in the central coastal region.
The author also showed his impressions in Vietnamese traditional craft villages and the Vietnamese women's national costume "ao dai", adding that visitors can feel the hospitality and friendliness of Vietnamese people everywhere they go.
VNA