A workshop on agriculture in the Mekong delta
In the morning on November 9, in Cần Thơ city, Việt Nam union for scientific and technical associations, the center for researching, applying and developing Vietnamese trademarks in cooperation with the Ministries of agriculture-rural development, science-technology organized a scientific workshop "Creating a combination among agricultural partners, creating a chain of combination in value, supporting the investment in scientific-technical development involving agriculture for the Mekong delta" and honor typical creativity in agriculture in 2014.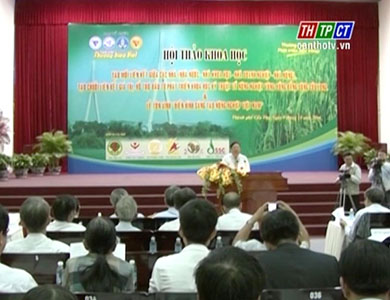 In one day, delegates listened to speeches referring climate change, biological technology and agriculture in the Mekong delta, solutions for raising the effectiveness of rice production, restructuring fruit production in the Mekong delta, ways of setting up trademarks for Vietnamese agro-products and a lot of information about science-technique being applied to husbandry, cultivation.
The workshop aims to create a combination among the state, scientists, enterprises and farmers in order to build up an effective process of husbandry, cultivation, giving high-quality products, meeting markets' requirements,….Also at the workshop, a ceremony to honor 38 typical enterprises and individuals in successfully setting up trademarks, well investing in scientific-technical research and application to agriculture in 2014 took place.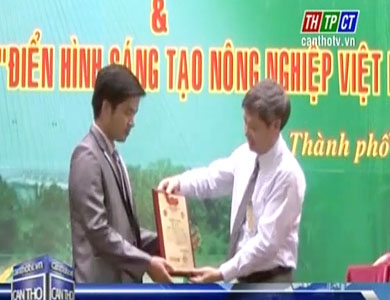 By Thanh Dung