In the morning on October 13th, in Seoul, South Korea, a delegation of Cantho city at the head of Mr. Le Hung Dung, chairman of Cantho city people's committee had a working visit to Vietnamese embassy based in South Korea. Ambassador Pham Huu Chi and commercial counselor Chu Thang Trung warmly received the delegation.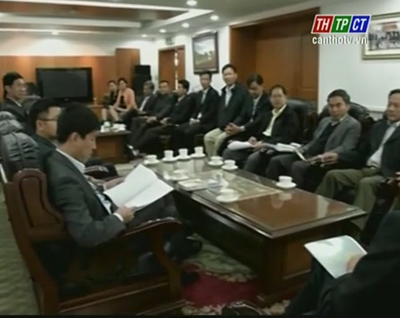 At the working session, chairman Le Hung Dung briefed socio- economic development achievements gained by Cantho  city in the past time and informed purposes of the mission trip. As planned, the delegation will participate in the Jeollanam-do international fair and meet some investors, enterprises of Korea, visit and work at Soon Chun Hyang university. Chairman Le Hung Dung stressed that one of important cooperation contents between Cantho and Vietnam as a whole and Korea is the Korean government's investment in building the Vietnam- Korea industrial arboretum in Cantho city which creates important foundation for the multi- faceted cooperation in the future. On behalf of leaders of the city, chairman Le Hung Dung thanked for the warm reception made by ambassador Pham Huu Chi, hoping that the Vietnamese embassy in Korea will be the connection to invite Korean enterprises to invest in Cantho city.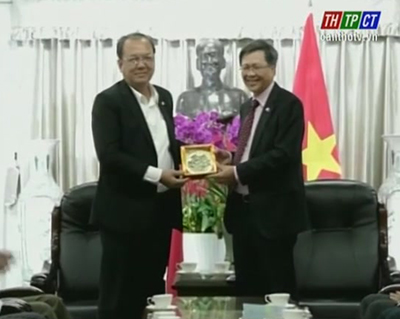 Ambassador Pham Huu Chi applauded the visit made by chairman Le Hung Dung and Cantho delegation, saying that in the past time with efforts made by both sides, the relation between Cantho, Vietnam and Korea has strongly grown in the fields of politics, foreign affairs, economy- trade- investment, culture- society and people's exchanges. He acknowledged proposals made by Cantho city and wished the delegation success in the visit.
Translated by Xuan Trang