Workshop on Tech-Science Application in Agriculture
In the morning on July 16th, Steering committee For Southwestern Region in coordination with Ministry of Agriculture and Rural Development, Cần Thơ city People's Committee and BIDV bank to hold scientific workshop with the theme "Enhancing science-technology application in agricultural producing in Mekong delta region".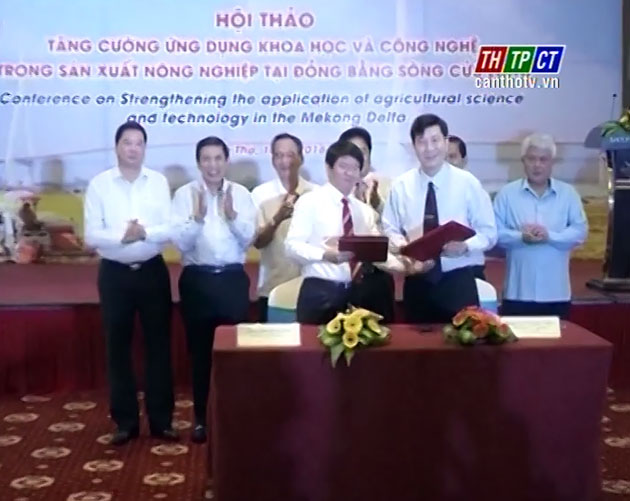 Mr. Nguyễn Quốc Việt – deputy chairman of the Steering committee for Southwestern Region presides over the workshop.
The workshop deeply analyse real situation and results of proposing tech-science application in agriculture.
Important content is interested about comprehence policies, regulations to enhance connection sector's valuable chain in research, applying tech-science, create the connection between application and real demand, adapt with climate change and environment, domestic and international cooperation to transfer technology and training, solving extra employees during labour liberation when apply science and technology./.
Kiều Nhi – Lâm Trực