In the afternoon on August 6th, in Cần Thơ city, the stretagic workshop on building news program in multi-media environment took place with 100 participants from 36 Radio and Television stations of Eastern provinces.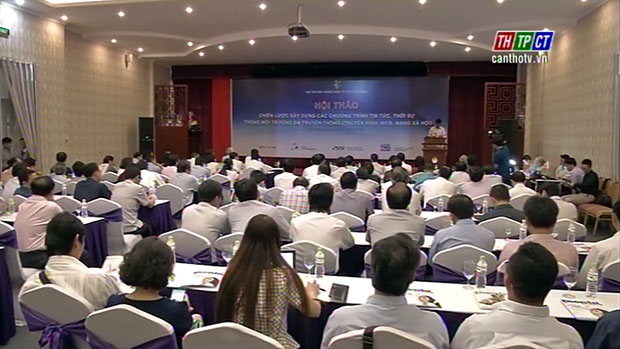 Workshop on Building News Program in Multi-Media Environment.
Mr. Lê Văn Tâm – Standing vice chairman of Cần Thơ city People's Committee attended.
Opening the workshop, Mr. Cao Anh Minh – Vice Director in general of Hồ Chí Minh Station, Vice Chairman of the City's E-communications Association informed of development of television in condition of fast growth of internet and social networks.
In order to build news program in multi-media environment, Mr. George Negus – director of Negus Media Communications Consultant Company shared some strategic measures in news sources.
Some opinions at the workshop mentioned the management of social websites, the collection of information and how to report information for a bulletin./.
Phương Ánh – Hoàng Nghĩa
Translated by Ngọc Dung