In the afternoon on May 28th, at Cantho city radio-television station, Cantho city journalists' association in cooperation with Hau Giang province journalists' association organized a workshop, with the subject "90 years of Vietnam revolutionary press: Tradition, stuff and responsibility".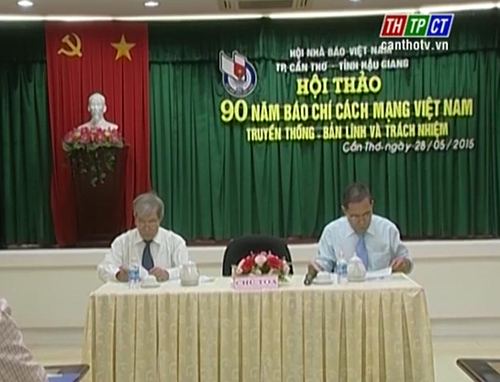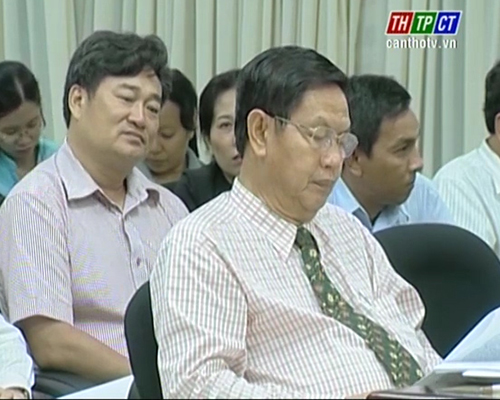 Mr. Le Van Tam, standing vice-chairman of Cantho city people's committee; revolutionary older journalists; leaders of journalists' associations of Cantho city, Hau Giang province, central and local press organizations in Cantho city came for attendance.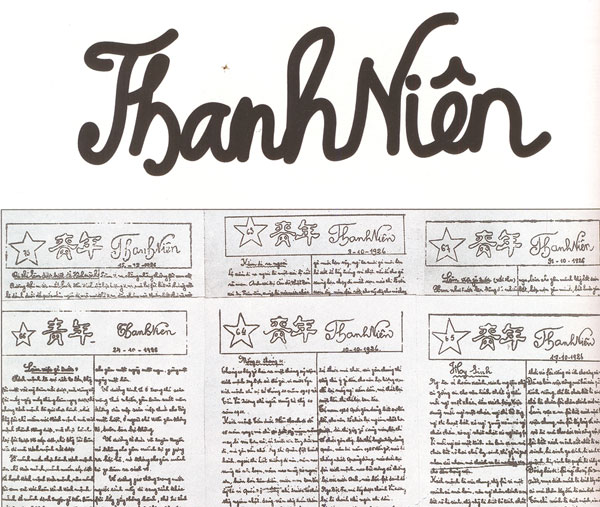 The first Thanh Nien (Youth) Newspaper was born in June 21st 1925, Nguyen Ai Quoc was editor-in-chief to show strategic thought, general target about Revolutionary press, mobilization, education people to awaken, solidarity to become great force in national, class and people liberation. Theme fought against imperialism, colonialism from the first newspaper to at the end of his life.
With 3 main contents: Tradition, stuff and responsibility. Journalists show speeches at the workshop to attempt in keeping and upholding revolutionary press tradition of Vietnam.
Statement at the meeting, Mr Le Van Tam stresses: press staff develop in many aspects today will be important source to contribute in city's development during process of national industrialization and modernization.
                                                          Translated by Ngoc Dung