As countries in the ASEAN region step up efforts to attract inbound tourists, Vietnam is also trying to woo travellers – albeit unsuccessfully.
The number of inbound tourists to Vietnam have fallen 12.8% year-on-year in the four months leading up to May of this year, data from the General Statistics Office (GSO) show.
The downtrend began 10 months ago and is likely to continue, according to Vu The Binh, vice president of the Vietnam Tourism Association (VTA).
Last year inbound tourism to Malaysia and Thailand shot up more than 20% to 27.4 million and 24.7 million visitors respectively, Binh said— while Vietnam welcomed only 7.8 million foreign arrivals.
Tourism in Vietnam actually experienced a negative growth rate in terms of both volume and value for 2014 and lagged miserably far behind other ASEAN member countries, Binh stressed.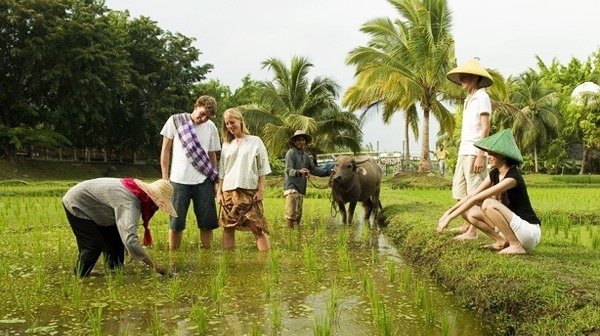 To add insult to injury, the increasing numbers of outbound tourists suggest that even Vietnamese tourists prefer to travel to countries other than Vietnam, Binh added.
"Last year only 136,000 Laotians visited Vietnam while more than 900,000 Vietnamese visited Laos."
"We are failing on our home playing field in attracting holidaymakers as Vietnamese have turned their back on domestic travel and prefer to spend their holidays abroad," Binh underscored.
Limiting factors
A combination of global and domestic factors have diminished Vietnam's attractiveness as a tourist destination recently, making the government's aim of establishing tourism as a strategic economic pillar more difficult.
International visitors have routinely reported that unseemly environmental pollution and traffic problems in major cities like Hanoi and HCM City have been major concerns hindering the inbound tourism market.
In addition, Vietnam has failed to step up to the competition from regional countries, Binh stressed— as both Malaysia and Thailand have similar product offerings competing on cultural tours and Vietnam has failed to differentiate itself.
Going against the world's common trend
Most notably, the Vice President of the VTA said more should be done to loosen visa regulations as the country needs to roll out measures to boost tourism with fast visa free policies for international travellers.
Currently 95% of the world needs a visa to enter Vietnam and that goes against the grain of the rest of top tourist countries around the globe. The government needs to make the nation more readily accessible.
Nguyen Thi Van Anh, director of Hanoi Red Tours, said Vietnam has been moving contrary to the direction the rest of the developed world's tourism industry is moving.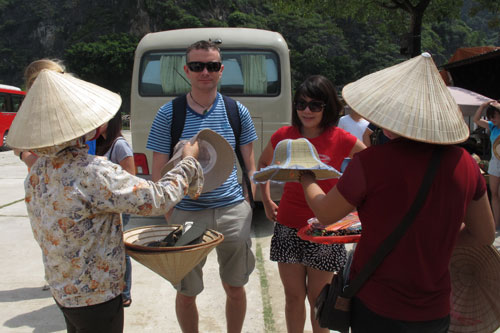 Other countries in Southeast Asia such as Thailand, Singapore and the Philippines dole out visa exemptions to visitors from more than 150 countries. In contrast, Vietnam imposes strict visa requirements.
Moreover, Vietnam's visa procedures are overly complicated requiring completion of in excess of 10 documents and papers that much to the chagrin of travellers need to be certified.
Tran Khang Thuy, director of EXO travel, says most tourists even have had to give money under the table to the staff at embassies and of the Vietnam government to procure visas.
Thuy affirmed the complex visa requirements and related corruption in Vietnam negatively impact the image of the nation and the domestic tourism industry in particular.
Finding solutions
With its natural splendour and ancient history, Vietnam has marketed itself as a hotspot for cultural tourism. However, to entice more visitors, Vietnam needs to rebrand itself and learn the lessons from European cities like London or Berlin.
The nation has modernized and foreigners need to know it can offer more than just blasé tours of ancient UNESCO historical sites.
According to Vu The Binh of the VTA the tourism industry has demonstrably lacked innovation, which has hardly provided any compelling rationale for foreign tourists to return.
In addition, there has been a definite lack of co-ordination among promotional activities at the national and local levels.
Most importantly, Vietnam needs to formulate a long-term strategy to promote the tourism industry, solving its pathetically sad environmental pollution track record and traffic safety issues for tourists if it is too have any chance of a revival.
VOV