VN cement export estimated at 15 million tonnes
Vietnam's cement and clinker export in 2016 is estimated at some 15 million tonnes worth 556 million USD.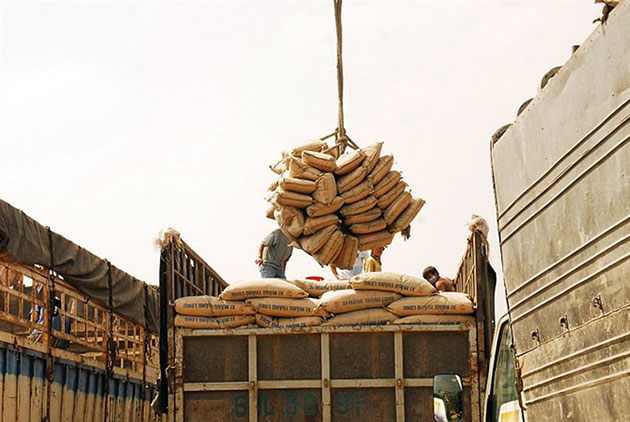 Rising export cost is said to make Vietnamese cement less competitive in the global market. (Photo: thanglongcement.com.vn)
It's down 7 percent from last year due to fierce competition with cheap products of other producers.
According to the Vietnam National Cement Association, by the end of November, the country exported 13.97 million tonnes, down 6 percent year-on-year.
The association said domestic cement export has been sliding since 2015 as the Vietnamese product has to compete fiercely against products from China, India and Pakistan.
Rising export costs have also caused Vietnamese cement to be less competitive in the global market, the association said.
To boost cement exports, the Ministry of Industry and Trade has asked its Trade Promotion Agency to better cooperate with other relevant agencies.
Following the export decline and insignificant increase in sales of cement in the domestic market this year, industry insiders are concerned it will be hard for the cement industry to meet the target of selling 75-77 million tonnes of cement this year./.
In the domestic market, 54.52 million tonnes of cement were sold by the end of November, up 7 percent year-on-year.
Vietnam currently has 78 rotary kiln cement production lines with a combined capacity of 86.16 million tonnes.
The country is currently ranked the world's fifth largest cement exporter; however, the country's export volume is, in fact, much lower than Thailand's.
Thai cement is more competitive than Vietnam as it has many traditional customers, besides advantages in transport and superior quality.
Vietnam is also finding it difficult to compete against China as its cement factories, whose design capacity exceeds the demand of some 670 million tonnes – equal to roughly eight times Vietnam's total cement design capacity – which is why they often sell their products at low prices./.
VNA
Link:
http://en.vietnamplus.vn/vn-cement-export-estimated-at-15-million-tonnes/104516.vnp