On the 69th anniversary of Day for Martyrs and Wounded Soldiers, July 27th 1947 – July 27th 2016, the 71st anniversary of Cần Thơ Armed Force founding, July 30th 1945 – July 30th 2016, Cần Thơ city Military Headquarters coordinates with the city's agencies and sectors to burn incense at Tây Đô battalion memorial house, visit martyrs' tombs at Tân Hiệp and Giồng Riềng martyrs' cemeteries in Kiên Giang province.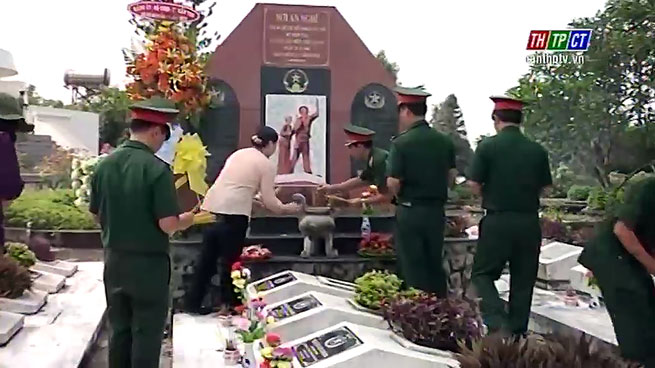 Visiting Martyrs' Cemetery.
At Tân Hiệp martyrs' cemetery, where 46 soldiers rested in peace and more than 200 soldiers of Tây Đô battalion at Giồng Riềng martyrs' cemetery died of national liberation, protecting country.
The delegation had a minute of silence in front of dead heroes. They warmly thanked Party Committee, government, people of the 2 districts Tân Hiệp and Giồng Riềng of Kiên Giang province for looking after these tombs as homeland's children./.
Translated by Ngọc Dung