Vĩnh Thạnh district has just held a meeting of steering committee, organizing Board for defensive area rehearsal of the district in 2016.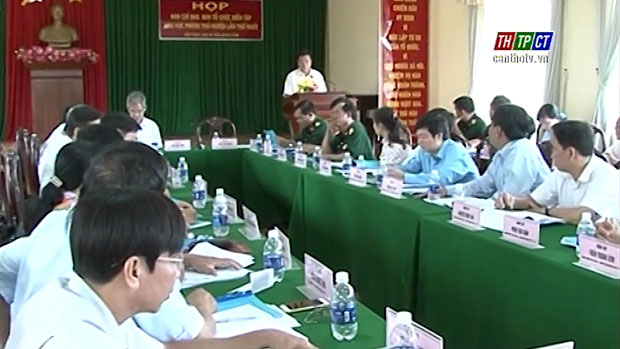 Meeting of the Steering Committee for Defense Rehearsal
The meeting has promulgated decision on founding the Steering Board for the rehearsal of defensive area in Vĩnh Thạnh district 2016, discussed and devised plans on rehearsal and talked about contents related to the rehearsal.
At the conference, the organizers have assigned specific missions to agencies and units; urged the units to ensure progress of preparation for the rehearsal.
In schedule, the district will rehearse the defensive area in November 2016./.
Tấn Tài
Translated by Phương Đài