Vietnam maintains No. 1 status at world shuttlecock championship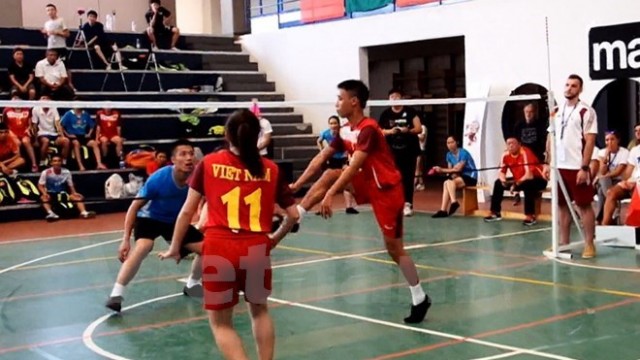 Illustrative image (Source:VNA)
Vietnam secured four gold and three silver medals to come in first at the 8th World Shuttlecock Championship, which took place in Rome, Italy from September 2-5.
China ranked second with three gold and four silver medals.
The tournament, hosted by the International Shuttlecock Federation (ISF), attracted athletes from 12 countries and territories around the world including Austria, India, Poland, France, Germany, Hungary, Italy, China and Vietnam.
Vietnam has been the most successful country at the world shuttlecock championship, coming in first at all of the seven editions of the tournament.
At the last edition, held in 2013 in Vietnam, the country finished first with an equivalent four gold and three silver medals.-VNA
VietnamPlus