Typhoon Haima kills 12 Philippine people
Typhoon Haima, the strongest storm hitting the Philippines in three years, killed at least 12 people and damaged thousands of hectares of rice and corn fields, local officials said on October 21.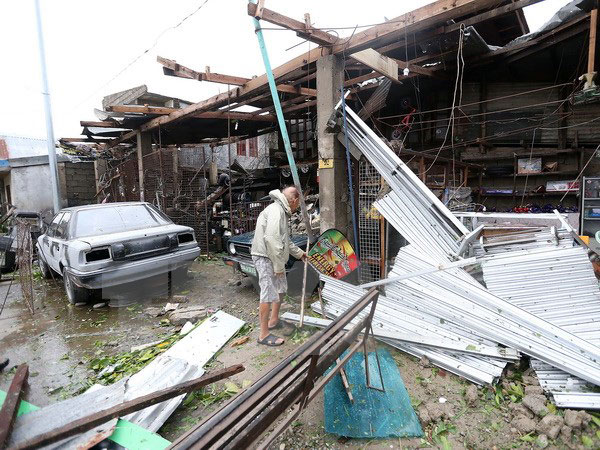 Haima damages houses in Cagayan, Philippines on Oct 20 (Source: Xinhua/VNA)
Philippine authorities said they were assessing damage to infrastructure and crops.
Cordillera region was hardest hit by the disaster, with eight fatalities. In Cagayan, where Haima made landfall on late October 19 with destructive winds of 225 km per hour and heavy rains, between 50,000-60,000 hectares of rice fields were flooded.
The typhoon, now packing winds of 135 km per hour is forecast to hit Hong Kong (China) on October 21 afternoon.
Flights as well as train and bus services in the special administrative region have been cancelled while schools and seaports closed down.
Hong Kong authorities have installed 20 tents to shelter locals from the typhoon./.
VNA
Link:
http://en.vietnamplus.vn/typhoon-haima-kills-12-philippine-people/100982.vnp