Truck driver invents new tires that let you drive sideways
A Canadian truck driver invented omnidirectional wheels.
New technology debuted in a video by London, Ontario-based commercial driver William Liddiard shows his Toyota Echo gliding sideways thanks to omnidirectional tires that can roll inward upon themselves.
An external motor powered by the car's battery allows sideways travel at about 1 mile per hour at the flip of a switch.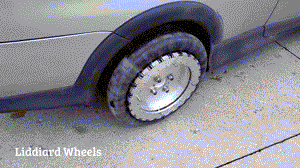 William Liddiard's Toyota Echo can drive sideways, thanks to the the omnidirectional wheels he invented. (Source: William Liddiard)
It's the result of eight years spent tinkering in a barn and roughly $80,000 Canadian dollars (U.S. $61,586) spent on combined research and patent costs since thinking of tackling the zero-point glide.
"I was watching somebody backing up a utility trailer," Liddiard told CNBC. "And they were having a hard time doing it … so that's how initially I came up with the idea of redesigning the wheel sideways."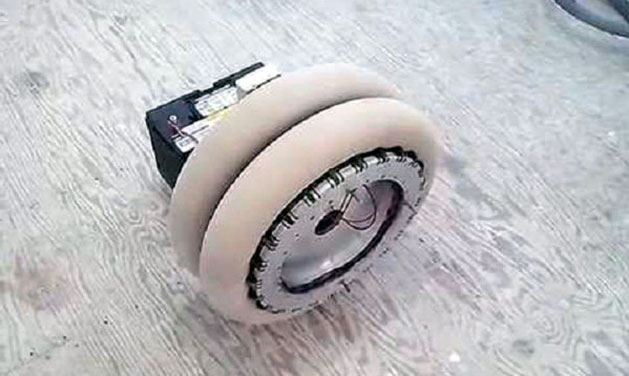 Liddiard's omnidirectional wheel. (Source: William Liddiard)
Liddiard estimated the cost of his system to come in at around $2,000 Canadian dollars (U.S. $1,541) per tire, adding that the price could change depending on the vehicle./.
Source: Zack Guzman (CNBC)
Link:
http://www.cnbc.com/2016/06/30/truck-driver-invents-new-tires-that-let-you-drive-sideways.html