Training on Writing About Party Building
In the morning on July 29th, Mr. Trần Việt Trường – Permanent Member, Chief of Cần Thơ city Party Committees' Propaganda and Education Department came to attend and start a course to cultivate writing skill on building the Party, co-organized by Cần Thơ city Journalists' Association and Vietnam Journalists' Association.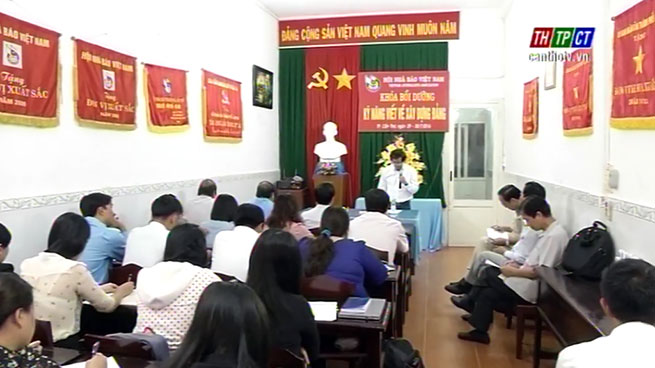 Training on writing about Party building.
29 learners, who are journalists at press agencies of provinces, cities in Mekong Delta region and Southwestern region, joined in.
Within 2 days, the learners listen to contents such as quick development of press; the importance of the Party building propaganda; roles and positions of propaganda on the Party building by press and instructions on writing news vividly and attractively from Journalist Nguyễn Hải Đường – Former member of Editorial Board of People's Newspaper, Lecturer of Professional Cultivation Center of Vietnam Journalists' Association./.
Translated by Phương Đài